Momma, I sure miss you,I thank you for all the years we had. I wish we had ,had more. I'm okay, each day gets alittle better, but nothing can take all the pain away from losing you. This page may take awhile, I'll have to do it alittle at a time.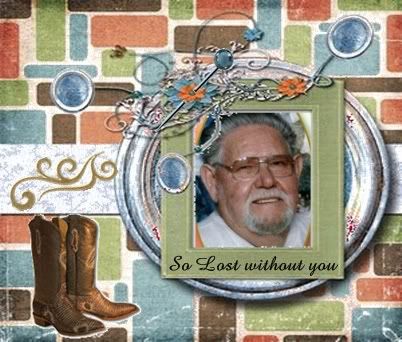 Sometimes....When I'm alone, I close my eyes and think of you. And the thoughts of our Love warms Me inside and makes me smile once again.... I miss you!

It takes only a minute to get a crush on someone. An hour to like Someone A day to Love Someone But it takes a lifetime to forget Someone.....I Miss you

If Love could have saved you You would never have left me. It broke my heart to lose you A part of me went with you When God called you home.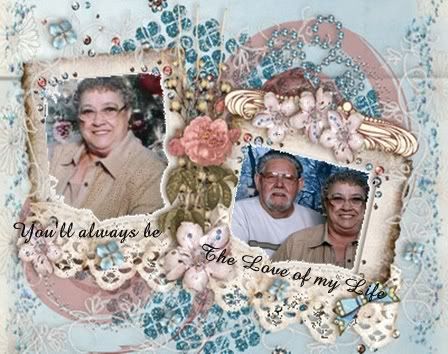 You will never know true happiness until you have truely loved! And you will never understand what pain really is until it's gone!

~ One More Day ~~By Diamond Rio~ Last night I had a crazy dream A wish was granted just for me It could be for anything I didn't ask for money Or a mansion in Malibu I simply wished, for one more day with you One more day One more time One more sunset, maybe I'd be satisfied But then again I know what it would do Leave me wishing still, for one more day with you First thing I'd do, is pray for time to crawl Then I'd unplug the telephone And keep the TV off I'd hold you every second Say a million I love you's That's what I'd do, with one more day with you

True Love doesn't have a happy ending, Because True Love never ends, Letting Go is one way of saying "I Love You".

As long as you always hold someone in your heart, you will never lose them.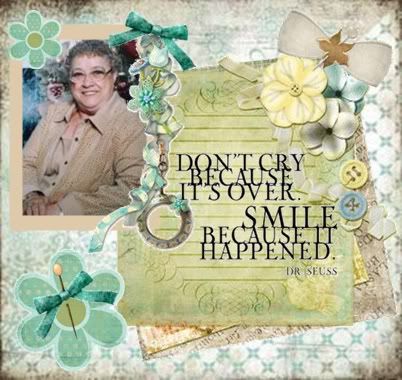 You.... Will be the answer when Someone asks me what I'm thinking About....

I have only a memory, dear Wife, To keep my whole life through But the sweetness will linger forever As I treasure the image of you.

I have lost my soul's companion A life linked with my own, And day by day I miss her more As I walk through life alone.

We took our vows together Said, "Till death do us part", But when God came and took your hand My whole world fell apart. No one knows the heartache I try so hard to hide, Only God knows how many times I've broken down and cried. When I look back upon our lives One of the things that makes me glad, That you chose me to share with you The precious years we had. ~ Author Unknown ~