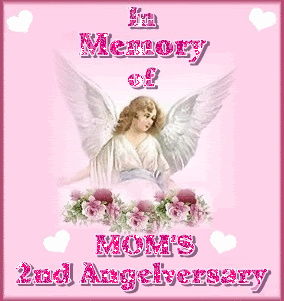 It's strange how the cards of life seem to fall at times! Yet repeating it's self all the same. In death as in her life Mom seemed to draw people to her. Many that had never gotten the chance to meet her still find her somehow in their lives now. I dedicate this page in honor of her 2nd Angelversary for those people! I ask that you please do not copy any of the following tributes with out permission.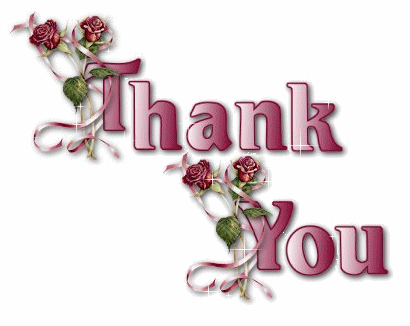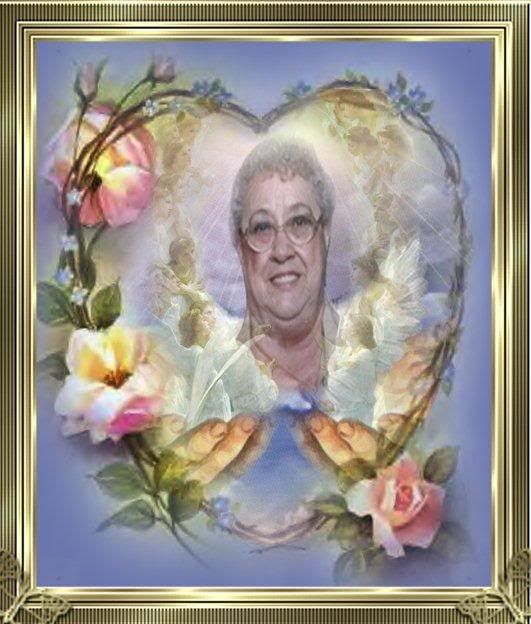 This Beautiful tribute was done by Maria, Lady Asia on GG. The first time I saw this, the tears just fell. You can almost feel the love this was done with! Thank you Maria for this and your friendship!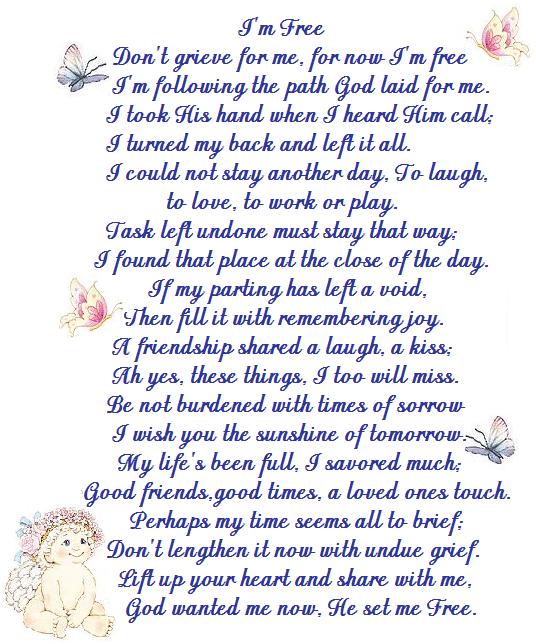 This poem was copied into this beautiful text graphic for Mom by Melinda, or better known as Maverick's Angel on Glitter graphics! She also lost her Mom and has been so supportive! From one daughter's Heart to another.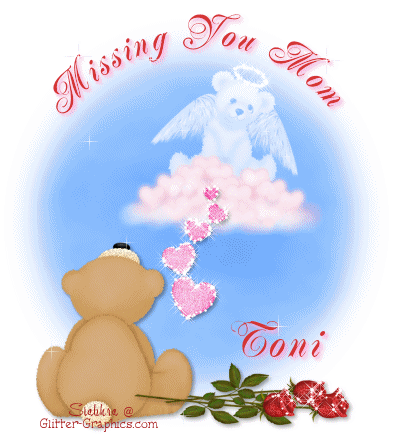 This was also made by one of the Moderator's at Glitter graphics.com. This is one of those pictures that just says it all. Thank you Siabhra.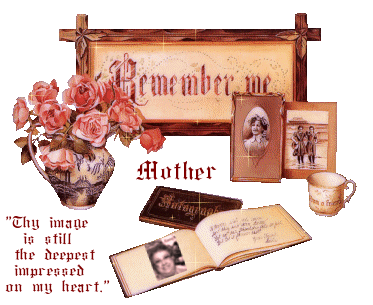 This wonderful tribute was done by Rita, Rita Joyce on GG. Thank you Rita for all your support and help since I came to GG. What a beautiful heart!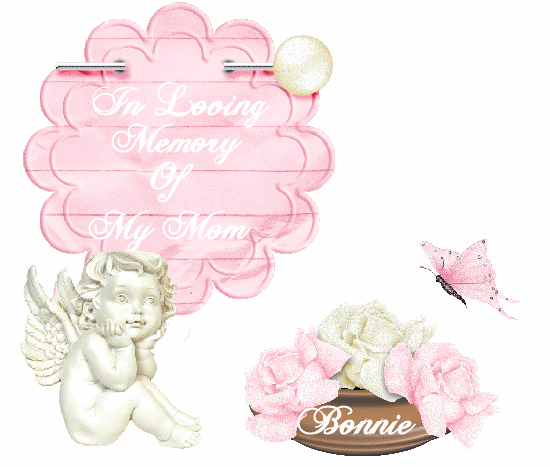 This graphic was made for mom by an offical artist on Glitter graphics. com. Thank you Shirley for making this tribute in Honor of my Mom.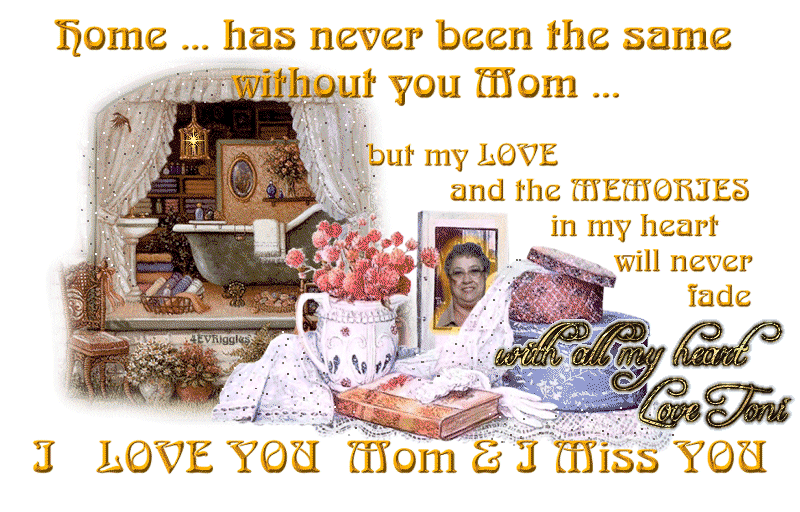 This was done by Ingrid known as iggles on GG. One of the first to welcome me, and help through some very difficult times! I adore you and am so thankful for your friendship! Thank you for this beautiful tribute!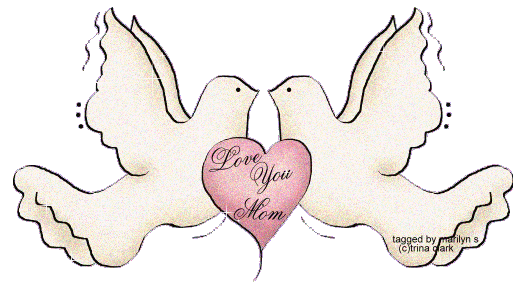 This was made by Marilyn aka grandma1958 on Glitter graphics. Thank you Marilyn, you have shown such compassion for me since I came to GG.


Another Beautiful tribute from Melinda! Thank you so much I adore this.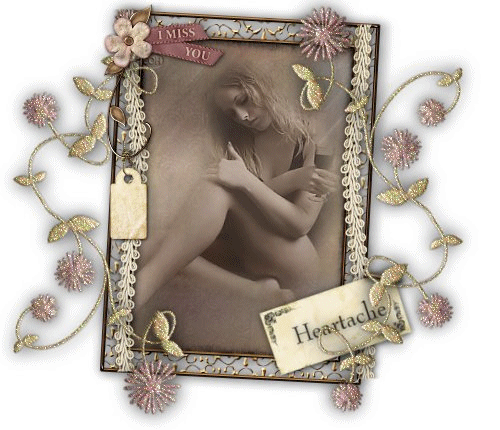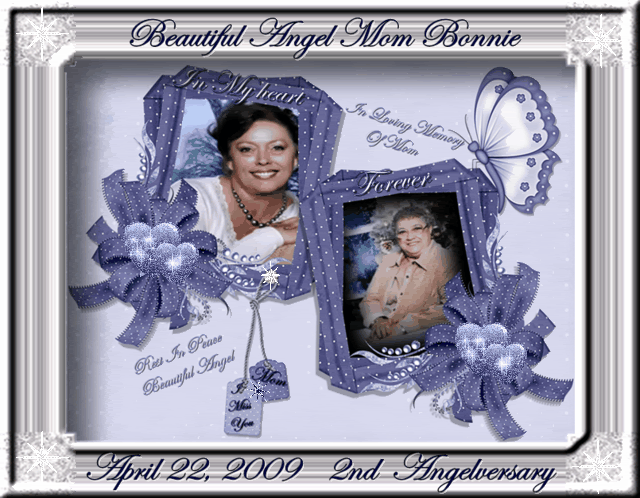 This was made by Lynn (Nana Lynn) just beautiful!


Another tribute from Maria /Lady Asia! This is so beautiful Maria.


This was sent to me to use by Karen, or on GG Laff@the~little~things. This was so sweet of you.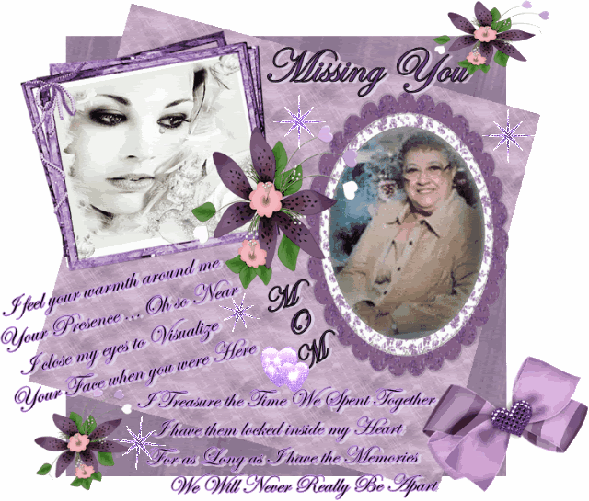 Another Beautiful tribute from Nana Lynn! This is just awesome and so heart warming.


This was made by Aggela fromm Glitter Graphics! Just Amazing.